Responsible Gaming

Information
The game is a free activity with entertainment purposes of recreation and leisure. Such activity, while being free, is certainly not devoid of any dangers. This means that one can abandon to the point that he can take over and stand up against him. The charm of the game lies right in this risk and that's why we talk about responsible gambling. Every person must be aware of their actions, ready to take responsibility for what he is doing. Si promoted responsible gaming because some people fail to control that activity for various reasons, the most common of which is to use the game as a source of revenue to pay their debts. These people have a problem. In these cases, the guidelines to follow are:
- Do not use the game as a source of revenue;
- Do not play under the influence of alcohol or other substance;
- Do not neglect your daily responsibilities;
- Check the time to play;
- Before playing the game, set a maximum amount to play and the maximum amount to be missed;
- Alternate the game with other fun.
All bokmakers are committed to promoting responsible gaming and providing players with to help them control such gambling as:

Advice with effective tips to prevent gambling;
Setting to reduce the limit of gambling;
Game activity alerts to manage the amount of time spent in the game;
Self-exclusion by blocking bets.
For further assistance, there are activities of independent organizations that offer free advice to eliminate responsible gambling. We cite someone:
o "Gambling Therapy": www.gamblingtherapy.org;
o "Gamblers Anonymous": www.gamblersanonymous.org.uk;
o "Gambling": https://gambling.it.
The game is only allowed for adults: it is forbidden to under 18 years of age to bet, which is why bookmakers ask all new clients to send documents to check their age. Winnings are canceled and are closed the accounts if a bet is made by a minor player. Parental control is provided: Parents and guardians of the child can monitor or restrict access to their computer to the Internet. Net Nanny's filtering software protects the child from inappropriate content (www.netnanny.com). CYBERsitter's filtering software allows parents of children to block their own websites (www.cybersitter.com).

Betrally


E-Mail:
support@betrally.com
Telephone:
Freephone: -
Freephone: -
Alternatively, please call them on: -
Live Chat:
Yes
Address:
ZapZap Marketing Ltd., Diagorou 4, Kermia House, Nicosia, Cyprus.
Fax:
Freephone: -
Alternatively, please fax them on: -
Partner: increase your site's link popularity!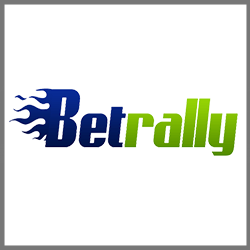 Team up with our partners for site link popularity.